With the NHL hockey season just around the corner and the Penticton Vee's lacing up at the South Okanagan Events Centre, it feels like everyone has hockey on the brain! It's also the time of year when pictures of your favourite hockey players appear on TV and social media—with their bright white teeth and flawless smiles. But did you know that many professional hockey players wear dentures?
Our team at Community Denture were reminiscing about 3 famous hockey players who wear partial or
complete dentures
:
If there's one face that represented hockey in the 1970s, it was Bobby Clarke. His toothless grin was on full display when the Philadelphia Flyers won back-to-back Stanley Cups in '73-74 and '74-75. Bobby's on-ice aggression led to many scraps—and tooth loss. Bobby is missing his 4 front teeth and now wears a partial denture to fill in his trademark gap.
Gretzky's playing style as a professional hockey player was all about finesse. But as a kid skating on backyard ponds in Canada, gameplay with his friends was more rough-and-tumble. That explains why he wears a cosmetic dental bridge to this day. At the age of 10, he was struck in the mouth by a high stick that knocked out his three front teeth.
Sidney has been the heart of the Pittsburgh Penguins since he was drafted in 2005. Known as the quintessential team player, it was a shock when he was struck in the face by a teammate's slap shot during a game against the New York Islanders in 2013. After the pain from the blow wore off, Crosby needed immediate dentures. He was missing 10 teeth and suffered a fractured lower jaw. He now wears implant-supported dentures.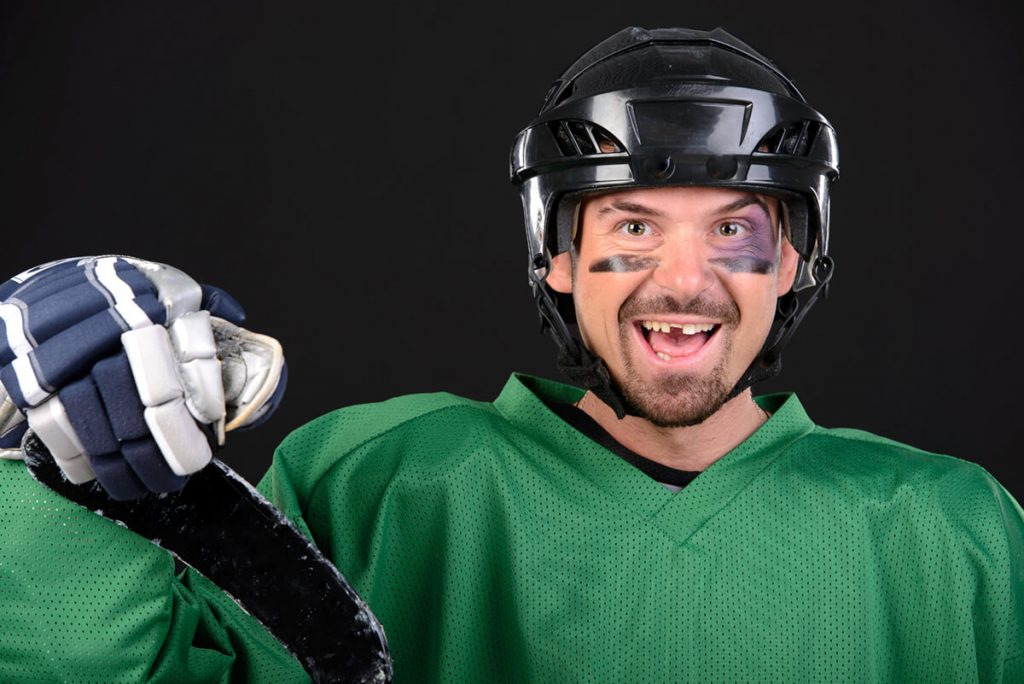 Discover How Dentures Can Enhance Your Smile!
From hockey players to history teachers and everyone in between—we want to see you smile! At the Community Denture Centre, see us for partial or complete denture services!
Contact us
today for a consultation at either our Penticton or Oliver offices.