Gain confidence with dentures and say goodbye to poor teeth and gums. No more missing teeth or distorted teeth! Dentures come to the rescue. What are they?
Dentures are carefully created artificial teeth made out of hard resin to replace any natural teeth you have lost. Dentures could either be made for you in a complete set, or as individual teeth replacements. At the Community Denture Centre in Penticton or Oliver, BC we custom design specifically for your mouth and match all existing teeth.
In the past, dentures were made with plastic or porcelain, but today resin is used. As good as it is for a replacement, it is still as strong as your own teeth and might need to be repaired or replaced within five years.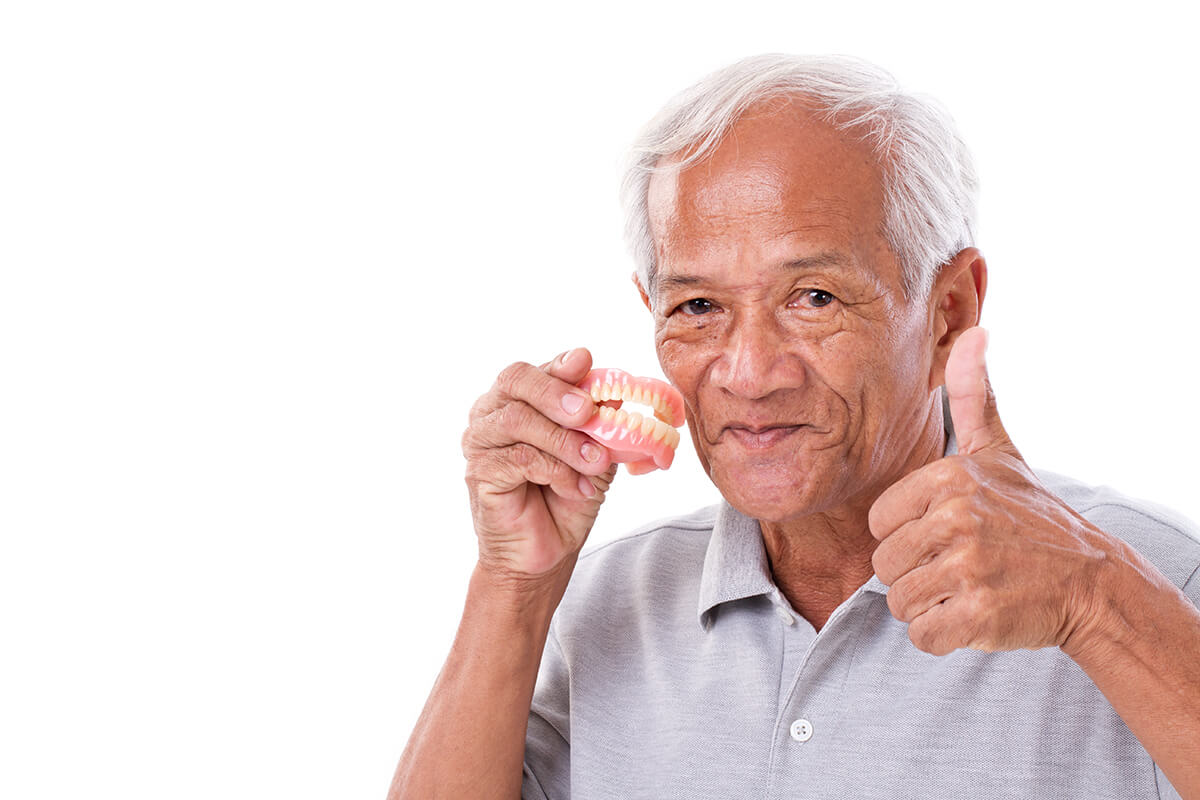 Complete dentures, also called full dentures, are often what we think of when we imagine seeing someone putting in dentures! They have fitted on the top and bottom gum line and held down with oral adhesive or suction. They are easily removable for cleaning and replacement. With complete dentures, bothersome teeth are removed and replaced with strong, beautiful, and comfortable alternatives.
Complete dentures allow you to eat and chew without stress. They can restore a fuller and more youthful look, allowing one to feel more confident. They can boost your self-esteem. Complete dentures are also cost-effective and can last for up to ten years compared to partial dentures.
Your dentures are expertly designed to support your jawbone and facial muscles, including your lips and cheeks; this means your dentures only fit you. The focus of your denturist is to ensure the perfect fit.
Make sure to take off your dentures before you sleep as this could damage them; you also need to relax your gums. Dentures that have metal components use a denture-soaking solution to prevent them from drying out, while for non-mental components, a soak in warm water will do the trick.
Read more on Implant-Supported dentures in our first blog!
We're Here to Help
Not sure whether dentures are right for you? Call the denturists at Community Denture Centre and book a free visit to come in and chat.