Are implant-supported dentures the future? Are you looking to avoid the hassle of temporary dentures? Are you unsatisfied with how unpleasant your natural teeth have aged? The comforting news of the day that you now have an option: implant-supported dentures.
An implant-supported denture is an artificial root and tooth system that not only looks like a natural tooth but functions as one too. A metal titanium implant root is surgically implanted into the jaw bone. And instead of a crown, an abutment or a post is inserted on the top (it's a complete arch prosthesis). In simpler terms, it is a denture, joined to the abutment. This process involves 4 dental implants to hold one full denture arch in the jaw – the process is often referred to as an "All-on-4 Procedure."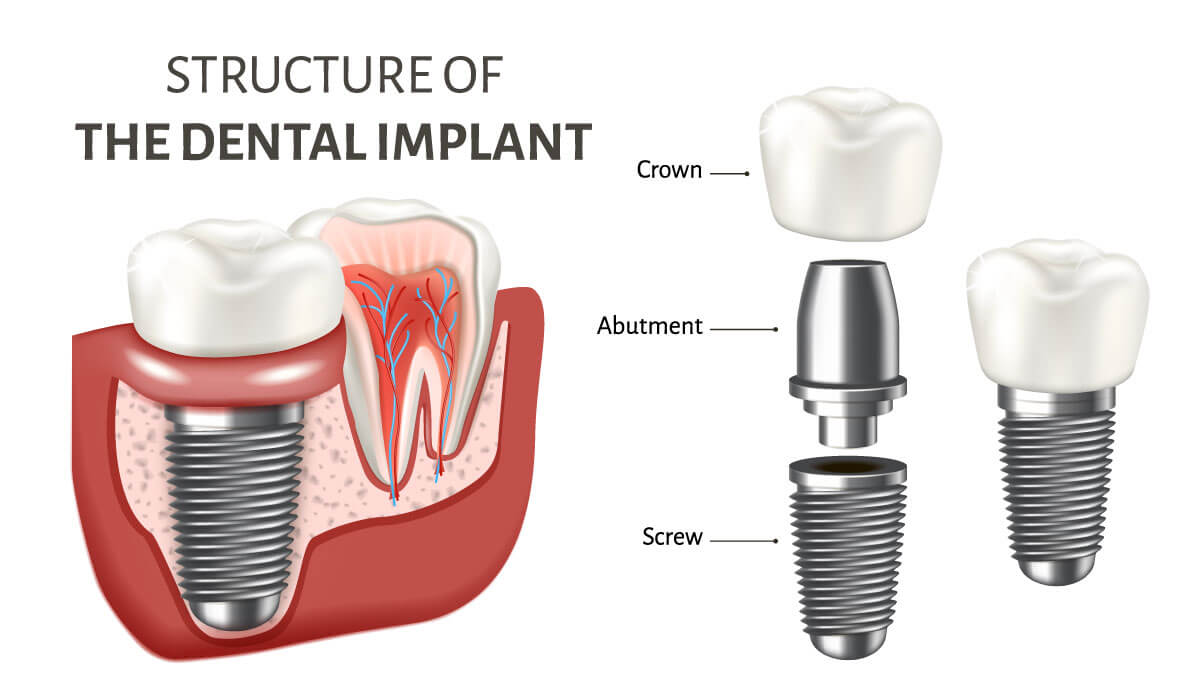 At Community Denture, we find that an implant-supported denture is a more preferable option to a traditional denture because:
Dentures securely put in place: the implant-supported denture provides a more tightly secured denture support so that there is no shifting, pinching, slipping, or irritation to the gums. These are permanent replacements for natural teeth. If you need to take one out, you visit a dentist.
Messy adhesives are not needed: Unlike traditional dentures held in place with denture adhesive that can be messy, implant-supported dentures need no adhesive. The practice of scrubbing off adhesive every night when you take off your dentures – and the expense of replacing the adhesive – is avoided.
You get to brush your teeth normally: Instead of soaking your dentures to clean them, you simply brush your teeth just how you used to.
No more food restrictions: Traditional or temporary-implanted dentures sometimes make eating difficult. You might have to avoid eating foods with seeds that can get stuck underneath or in-between the dentures, or hard food that might cause pain or damage to the dentures while chewing, or sticky foods that can detach your dentures from the gums. But with implanted dentures, all these problems go away.
Bone loss in the jaw is reduced: The jaw bone weakens when natural teeth are lost and one uses traditional dentures. But implant-supported dentures strengthen and preserve your jawbone, which can fuse to the implant and form a permanent bond.
Give Us a Call
Regain confidence in your smile with functional, well-fitting dentures from the caring and experienced denturists at Community Denture Centre. Since 1991, with 2 locations in Penticton and Oliver, BC, count on our expertise to provide for complete and partial dentures, relines, repairs and more. Call us to book a free consultation today!