Whether you're heading out for dinner at Penticton's BRODO Kitchen or enjoying an afternoon at the Oliver Senior Centre, you naturally want to look your best. No matter your activity, innovative advancements in denture design and production have made easy to put your best smile forward. Community Denture Centre is committed to blending science and art – read our article on the benefits of personalized
full or partial dentures
. We've created this guide to help you understand the benefits and features of digital dentures.
What is a digital denture?
Digital dentures are essentially dentures made through a completely digital process—from determining the shape of your mouth and teeth to fabrication using 3D printing technology.
How are digital dentures made?
Robots
aren't going to replace dentists, but digital dentures are made differently than typical dentures. Instead of making a cast of your mouth using a silicone-based putty, digital scanning technology is used to take an impression of your teeth, gums, and mouth. That information is then used by a 3D printing machine to create precision digital dentures.
What are the benefits of digital dentures?
If you're wondering which dentures are best, here are some advantages to digital dentures:
Precision Fit: The digital scanning technology gives the most accurate impression of a patient's mouth—from the grooves in your gums to the spacing between your top and bottom teeth.
Long-lasting: Most types of digital dentures are made from an acrylic material that is cured under high heat and pressure, making them strong and durable.
Faster processing: Getting fitted for traditional dentures can be a time consuming process—from molds and shaping to fittings and re-adjustments. Since digital dentures are designed based on the exact size and shape of mouth you can enjoy life with your new dentures within a couple of weeks from your first digital scan.
How much do digital dentures cost?
The cost of digital dentures varies from patient to patient, but the processes and materials used to make digital dentures are less expensive than traditional dentures. The scanning technology gives denture wearers a more accurate fit, so there are typically less visits to the denturist for fittings, re-shaping, and adjustments.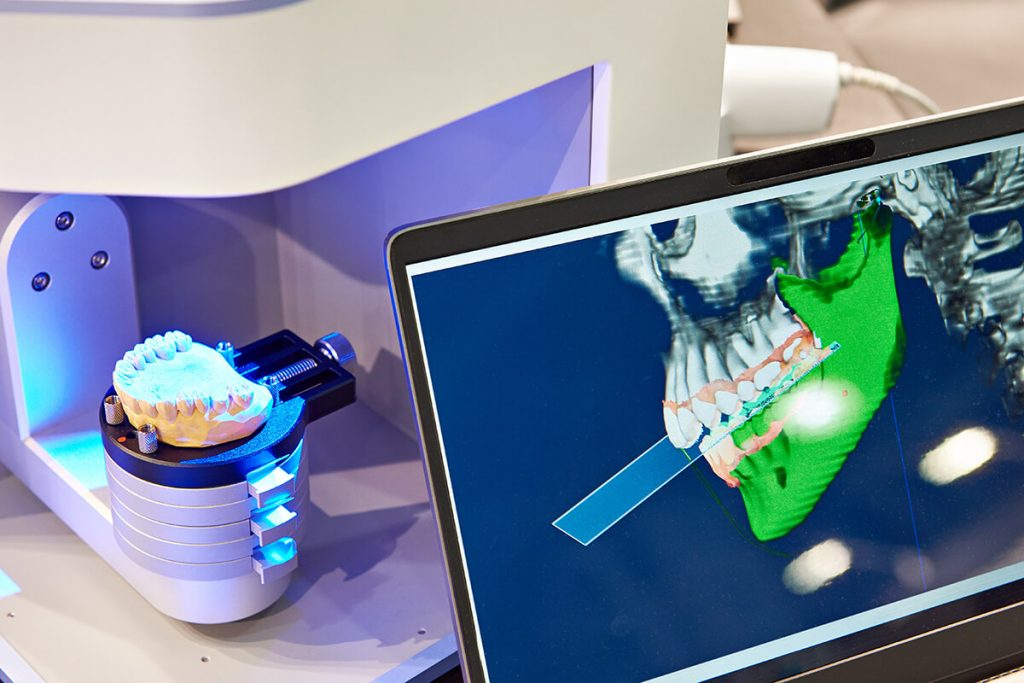 Book Your Free Consultation
If you're looking for where to get digital dentures,
We're
the South Okanagan's trusted leader in custom dentures. With innovative denture technology, we put the benefits of digital dentures into action.
Contact us
today to book an appointment at our Oliver or Penticton office.