Whether you're grinning at the youthfulness of children playing at Penticton's Riverside Marsh or laughing with friends over a game of golf at Fairview Mountain Golf Club in Oliver, smiling can greatly benefit your mental health. At Community Denture Centre, we understand how tough it can be when you lose confidence in your smile. Here are just a few of the ways new dentures can give you a healthy smile and improve your mental health.
A smile that has missing teeth or where the surface of the tooth is discoloured can cause you to lose confidence in expressing your emotions. You might feel like you have to shy away from smiling because of how your teeth look. The bright white smile of
complete dentures
is a great way to boost your self confidence and feel more comfortable expressing your emotions.
Smiling is the most natural way for you to set your mind towards positive feelings and emotions. It's tough to be grumpy with a smile on your face! Being able to smile at others with confidence and interact socially through your smile is an excellent way to improve your mental health and prevent the damaging effects of depression.
Smiling is a natural way to release heart-healthy neurotransmitters like endorphins, serotonin, and dopamine. These chemicals promote a healthy heart by stimulating feelings of joy, relieving stress, and lowering blood pressure.
If you're like most people, you want to look your best. Shying away from smiling can leave your face looking dour, sad, or depressed—even when you're not feeling that way. A healthy smile enhanced by complete or
implant-supported dentures
will bring out the best features in your face and give you confidence in your appearance.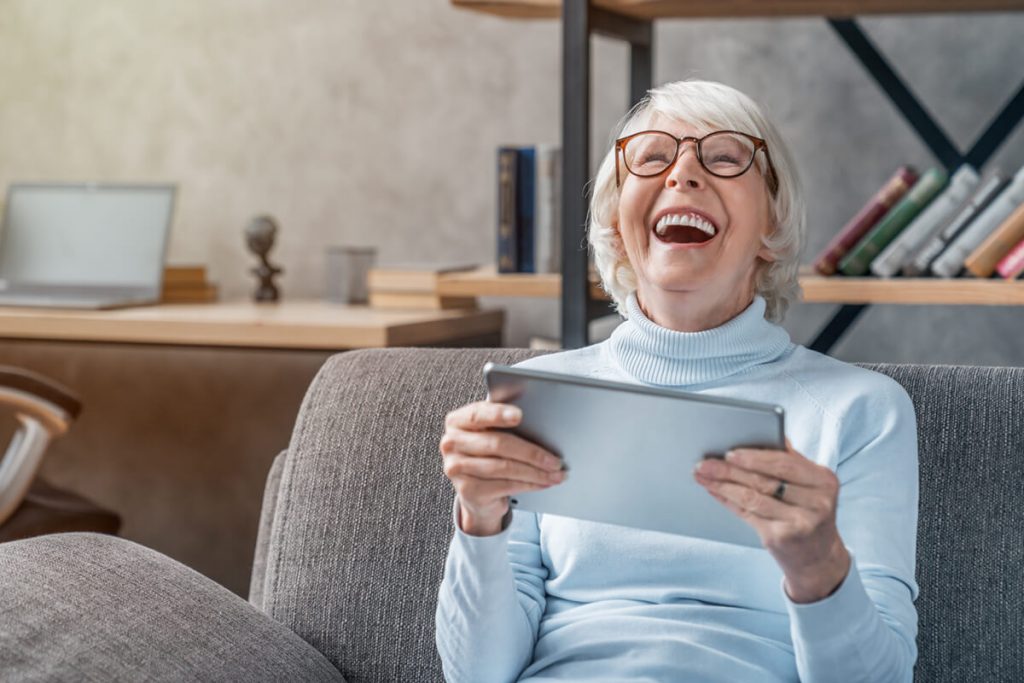 Book A Free Consultation Today!
With innovative technology and dentures designed for precision and comfort, Community Denture Centre is the South Okanagan's first choice for custom dentures.
Contact us
to book an appointment at our Oliver or Penticton office.