As a denture wearer, one of the most important things to keep in mind is the cleanliness of your dentures. Maintaining clean dentures is essential for good oral health, as well as overall general well-being. However, many people are not aware of the proper ways to clean their dentures, nor are they aware of the brands available that could help them keep their dentures clean. In this blog post, we will discuss the various brands that the Community Denture Centre in Penticton offers to help keep your dentures sparkling clean.
Renew Denture Cleaner: This brand is one of the most commonly used brands that we offer at our centre. Renew Denture Cleaner is a fast-acting formula that removes even the toughest stains in just 15 minutes. This brand is also easy to use, simply soak your dentures in the solution for 15 minutes before rinsing them under warm water. Renew Denture Cleaner is also safe to use on all denture types, so no need to worry about any damage to your dentures.
Sonicare Toothbrush: Sonicare is a trusted brand when it comes to oral care. At the Community Denture Centre, we offer Sonicare Toothbrushes that are specifically designed to clean dentures. Their unique brush head shape fits the contours of dentures, making it easy to clean hard-to-reach areas. Furthermore, Sonicare Toothbrushes are equipped with sonic technology, which means they vibrate 31,000 times per minute, ensuring a deep and efficient clean.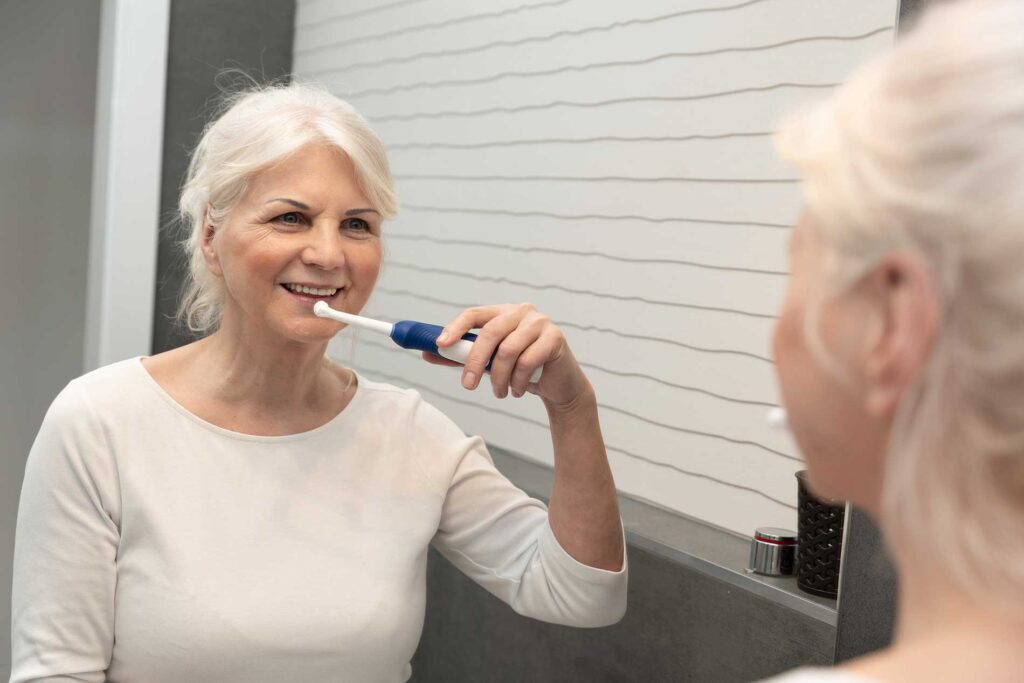 Renew Cleaner and Sonicare Toothbrushes – Unbeatable Denture Care
Keeping your dentures clean is essential for good oral health and overall well-being. At the Community Denture Centre in Penticton, we offer various brands that can help you maintain clean and healthy dentures. Renew Denture Cleaner and our Sonicare Toothbrushes, are some of the top brands we offer that could help you achieve a deep, thorough clean. If you're unsure which brand to choose, don't hesitate to consult with us. We will gladly help you choose the best brand that best suits your needs. Remember that keeping your dentures clean is a lifetime commitment, so don't forget to practice good oral hygiene habits daily.
Read more
HERE
on how to keep your dentures clean.
Regain Confidence in Your Smile with Functional, Well-Fitting Dentures