When most people think of their favourite celebrity, they see a beautiful face and a big, bright smile. To succeed in Hollywood, celebrities need to have the "It Factor." A big part of what makes them stars is how they use their smile to connect with audiences. Cosmetic dental work is widespread in the entertainment industry. More celebrities than you think have full or partial dentures.
Tom Cruise: Known for his "megawatt" smile, Tom Cruise is arguably the most famous celebrity to wear dentures. In his early career (remember The Outsiders?), his teeth were very crooked, and there was a pronounced gap between his two front teeth. He began wearing dentures in the early 2000s at the height of his fame.
Miley Cyrus: It's not surprising that Miley's nickname when she was younger was "Smiley" because her smile is one of her best features. She started wearing dentures midway through her Hannah Montana series because her adult teeth were growing in crooked with pronounced canines.
Ben Affleck: When Ben got his early start in films like School Ties and Good Will Hunting, he had a boyish smile with moderate gaps between his front teeth. In the late 1990s, Ben began wearing dentures to give his teeth a consistent shape and bright white appearance.
Emma Watson: During the filming of the first Harry Potter film, Emma wore dentures for cosmetic reasons—to conceal the gaps between her baby teeth.
Keith Richards: The Rolling Stones guitarist began wearing a partial set of dentures in his 70s. His teeth and gums suffered damage from years of hard drinking and drug use, but recent pictures of the star show how dentures restored his smile.
Celebrities are paid to entertain and look their best. A big part of that is ensuring they have bright, attractive smiles. But celebrities aren't the only people who can benefit from personalized dentures—anyone can get a boost of confidence and functionality with custom dentures.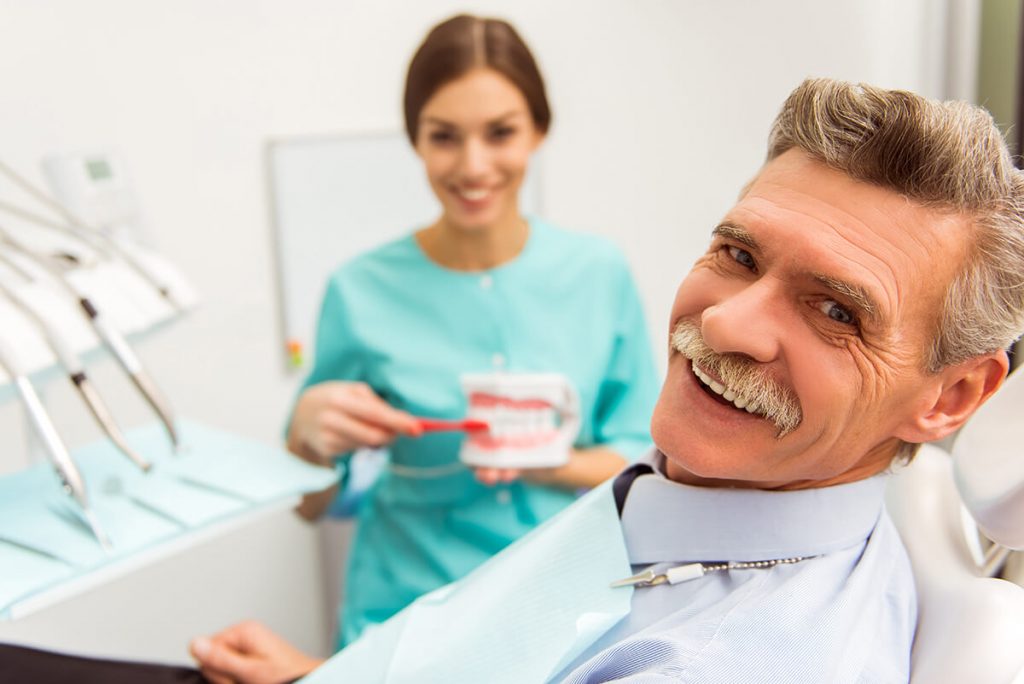 Chat With Us About the Possibilities
With offices in Oliver and Penticton, Community Denture Centre is South Okanagan's top choice for custom dentures, repairs, and replacement. We specialize in custom dentures built with precision for performance and comfort. To arrange a free consultation, contact us today.